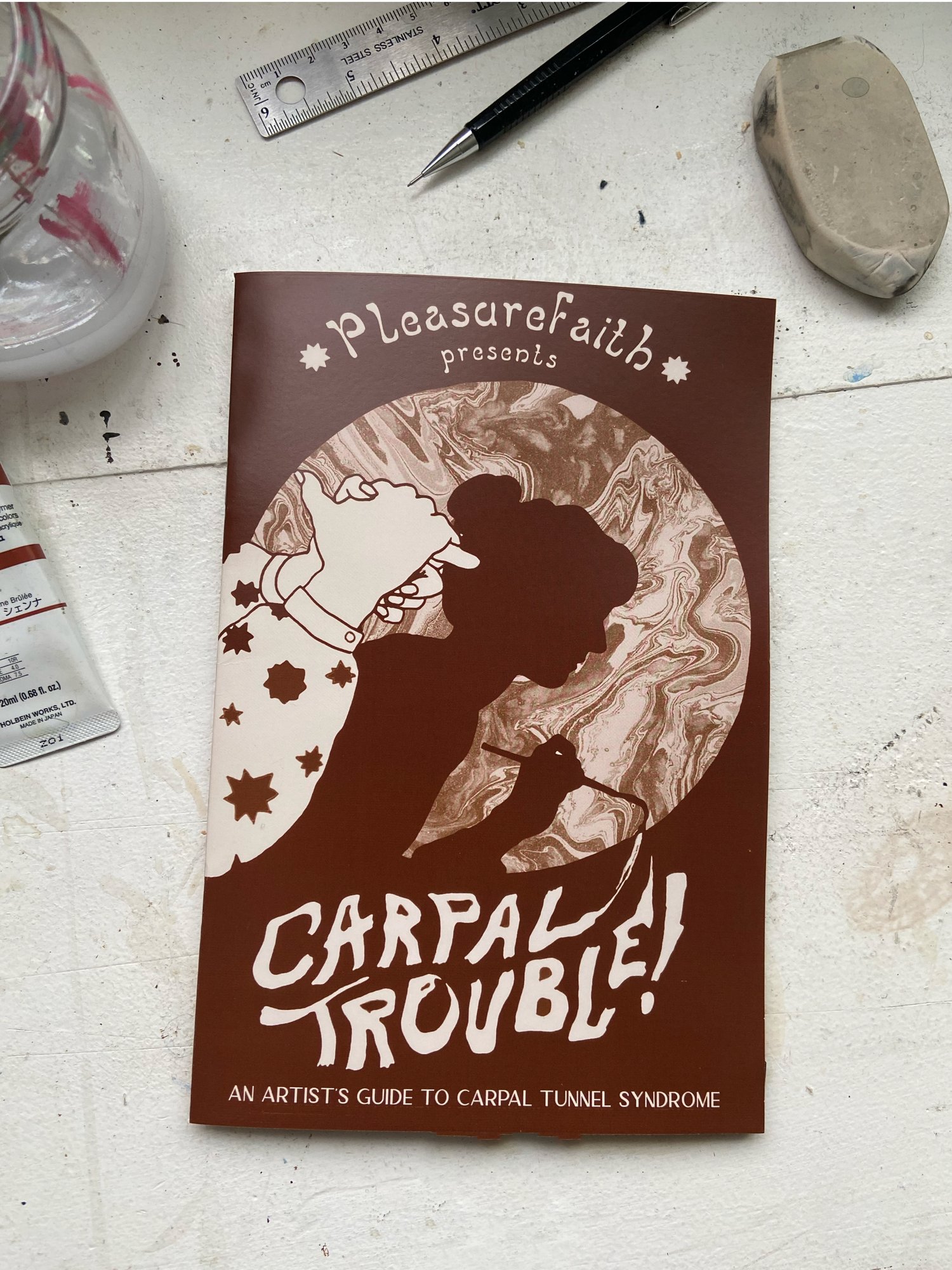 Carpal Trouble: An Artists Guide to Carpal Tunnel Syndrome *lightly damaged*
*This listing covers several copies of Carpal Trouble that arrived lightly damaged. They are still perfectly functional, they just have some minor scuffs or bends on the cover and spine areas.*
This zine was made possible by the Ara Jo Memorial Fund and Rock Paper Scissors Collective.
A simple, practical guide to Carpal Tunnel Syndrome with artists and craftspeople in mind. Written, illustrated, designed and produced by me! You'll find everything you ever needed to know about the condition here, along with tips, resources, and some personal perspectives as well. You can read Carpal Trouble free of charge at https://issuu.com/pleasurefaith/docs/carpal_trouble_
This is a first edition, numbered by hand. The booklet is saddle stiched, sized 5.5 X 8.5, printed on high quality coated matte paper with sienna ink.